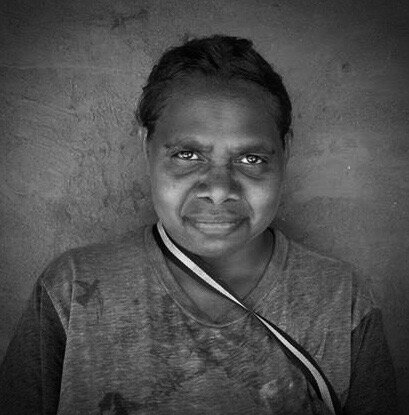 About Rhoda Carroll
Rhoda Carroll was born in Areyonga and moved to Mutitjulu as a little girl with her grandmother and mother's youngest sister. She went to school in Areyonga and then Mutitjulu College.
She learnt to paint from her grandmother Kunmanara Brumby, an important and respected woman in Mutitjulu community who also encouraged Rhoda to become involved with Walkatjara and develop her style as an artist.
Rhoda currently lives in Mutitjulu with her partner and children and is a core participating artist at Walkatjara Arts.
Pipa Carroll, her father's elder brother is also an artist and arts worker at Ernabella Arts Centre in Pukatja (Ernabella).