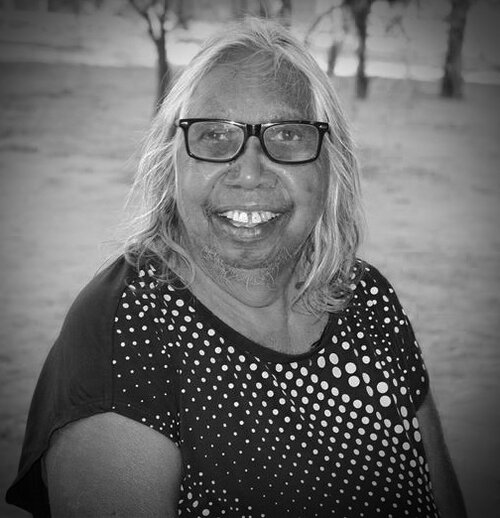 About Judy Yuka Trigger
Judy Yuka Trigger trained as a teacher and is a greatly respected Senior Woman in Mutitjulu community.
Long involvement in main-stream women's affairs and Trust boards led to her recognition as a subject of '100 Portraits, 100 Years', during Northern Territory centenary celebrations in 2011.
As one of a group of traditional dancers from around the country, she performed at the Sydney Olympic Games Opening Ceremony in 2000 and was also chosen as a local representative to greet HRH The Dalai Lama and present Oprah Winfrey with decorative beads on respective visits to Uluru.
Judy Yuka Trigger lives at Aged Care in Mutitjulu and paints for both Walkatjara and Maruku galleries in the Uluru-Kata Tjuta Cultural Centre. She is widely known not only as an excellent painter, but also an accomplished punu (wood) carver.