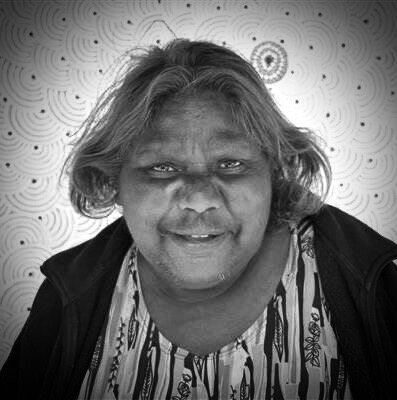 About Cecelia Yakiti
Cecelia Yakiti lives with her family in Mutitjulu community. She started painting as a young child, learning through school and her family who are also prominent painters.
She dedicates much of her time to guided tours around Uluru and dot-painting workshops through Maruku Arts, teaching visitors the importance of Tjukurpa (Dreamtime Law).
She paints Kungkarangkalpa (Seven Sisters story), Kuniya and Liru (Python Woman and Poisonous Snake Man) and Puli Mankurpa (Three Rocks). These stories are connected to land inside the national park and are representative of her identity and home.
Cecelia is a popular emerging artist whose individual linear style has built her an international customer base.